At River Oaks Chiropractic and Wellness Centre, we take great pride in providing the finest wellness care to our patients. Below is a sampling of the different services we offer in our Oakville office.
We offer video appointments to connect with our practitioners one on one through a secure software program, Telehealth, which provides you with a safe, secure, and confidential appointment. Video appointments are available for Chiropractic care, Physiotherapy, and Pelvic Floor Physiotherapy and are an excellent way to receive care when you are not able to come in to the clinic for hands on treatment.

---
We provide advanced spinal treatment utilizing "state of the art" chiropractic techniques. Never in the history of chiropractic have we been able to provide the level of help and expertise that now exists. These newer correction methods are even safer, more comfortable and more effective than ever before. As Doctors of Chiropractic, our chiropractors have years of training and experience in spinal adjustment and mobilization. We also commonly treat conditions of "non spinal joints" such as hips, knees, shoulders, wrists, ankles and feet.

---
Acupuncture is one of the oldest and most commonly used medical procedures in the world. It is a system of diagnosis and treatment that is based in Traditional Chinese Medicine. The treatment involves the insertion of small solid needles into precise anatomical sites in the body to produce therapeutic effects. Dr. Christina McGlashan is trained to perform acupuncture.

---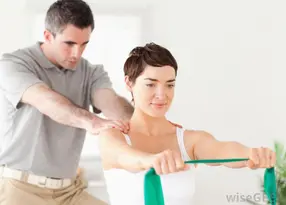 Physiotherapy can help you get back to the activities you enjoy again! It is an effective treatment for for pain, muscle tightness, and reduced mobility. Physiotherapists are experts in movement assessment and treatment, and once pain is relieved, can teach you how to keep the pain away for good.



---
Pelvic health concerns are more common than people imagine...because we rarely talk about it. Pelvic floor physiotherapy should be the first line of defense - before surgical consultation - for stress, urge and mixed incontinence in women. Physiotherapists specifically trained in pelvic issues can help you build a treatment plan to effectively reduce the threat of ongoing pelvic floor dysfunction.

---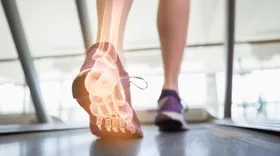 Lack of proper care, ill-fitting shoes and general foot neglect are responsible for the majority of foot problems. It's important to understand your feet have direct impact on the rest of your body and support you with each step. A small abnormality in foot function can have a large impact on joints higher up in the body, causing pain and discomfort. At River Oaks Chiropractic and Wellness Centre we offer custom made orthotics and a wide range of shoes to help support you in any activity that you do.
---
Naturopathic medicine is a healthcare system with a holistic approach to patient care, taking into consideration the biological, psychological and social factors in development of disease. Naturopathic doctors utilize traditional knowledge and evidence-based medicine to guide their assessment and treatment plans. Naturopathic medicine supports and stimulates the body to heal itself through natural means or treatment such as clinical nutrition, behavioural changes, herbal and nutritional substances, homeopathy, physical therapies and acupuncture. Primarily, naturopathic doctos focus on health promotion and disease prevention, helping patients to take charge of their health and providing them with the tools for lifelong wellness.
---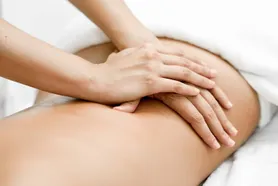 Massage therapy offers a natural conservative treatment approach that relieves musculoskeletal pain for many patients. Our office provides specific massage and muscular therapy that is tailored to meet the patient's condition and injury. The benefits of massage therapy may include increasing blood circulation, reducing swelling, relaxing muscles, relieving muscle pain and spasms, and aid in recovery and range of motion.

---
CORRECTIVE EXERCISES
We teach our patients special exercises designed just for them to help strengthen and correct their own unique problem. These exercises can be performed in the comfort of your own home and can improve the effectiveness of your treatment and recovery. In addition to skeletal imbalances, muscles and connective tissues can be injured or imbalanced. Specific exercises and stretches can help your body stay in balance and in health.
---
THERAPY MODALITIES
To complement and enhance the healing effects of our chiropractor's specific Chiropractic adjustment treatment, we at River Oaks Chiropractic and Wellness Centre also provide the following physiological therapeutic procedures:

Ultrasound
Interferential electrical muscle stimulation
TENS
Manual traction
Dry Needling
Rehabilitation exercises
Work hardening rehabilitation program
---
PRENATAL & POSTNATAL CARE

Our team at River Oaks Chiropractic and Wellness Centre can help answer all your questions from what to eat during pregnancy to what type of exercise is safe during each trimester. Chiropractic and Massage Therapy can also help to ease some of the aches and pains associated with pregnancy and the post-natal period and make this period of your life more enjoyable. Dr. Christina McGlashan has completed advanced training and is certified in the Webster technique which is used to address imbalances in the pelvic ligaments, muscles and joints and there resulting effects on the uterus and baby's position. Addressing imbalances can contribute to a more comfortable pregnancy and birth, which can reduce the need for medical intervention.

---